Accountant part time permanent job, Queenstown manufacturing company, competitive salary and benefits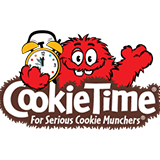 Your new company
You will be working for a manufacturing firm based in the Otago resort town of Queenstown. This highly successful and growing organisation has locations nationally, and provides product for a wide variety of demographics.
Your new role
You will be working as an Accountant on a part time basis. Your responsibilities will include overseeing transactional processes including AP and AR, signing off timesheets, budgeting and forecasting, reporting on financial data, and any ad hoc business related tasks that may occur.
What you'll need to succeed
You will need ample experience in the finance, with good knowledge of financial systems and software. You will need a dynamic mindset, able to quickly adapt to situations. You will need experience running a team and be comfortable being a role model for up and coming finance superstars.
What you'll get in return
You will receive a competitive salary and benefits package in line with your skill set and qualifications. Full details can be discussed upon successful application.
What you need to do now
If you're interested in this role, click 'apply now' to forward an up-to-date copy of your CV, or call us now.
If this job isn't quite right for you, but you are looking for a new position, please contact us for a confidential discussion on your career.
#2787770