Online Learning | top of page
Hays Online Learning Products


Our Hays online learning products have been designed to address the skills needs of individuals and organisations in what is an evolving workplace environment in New Zealand.
For individuals, ongoing learning is an essential career practice. Our online learning platform is ideal for driven individuals and offers free online courses covering technical, digital and soft skills. These courses have been carefully constructed so that you can upskill to remain a high performer and valued employee throughout industry and technological advancement.

For organisations, Thrive is our solution to the challenges provided by digital transformation. Our unique E-learning platform can be used to support the development of your workforce by providing the employee training required to ensure your business goals are achieved.

Working in partnership with Go1, individuals and organisations alike can access a complete online learning suite. The learning management system (LMS) delivers an exceptional online learning experience and features a comprehensive list of free learning resources. Use Hays learning products to support personal upskilling or to accelerate staff training.
Choose from our range of free online learning products:
Online Learning 3 Stack of Products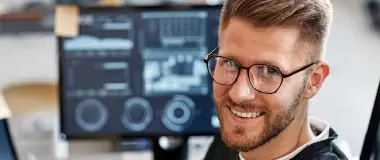 Hays Learning
Use Hays Learning to develop your individual skills, increase your employment prospects, gain self-confidence and secure future success.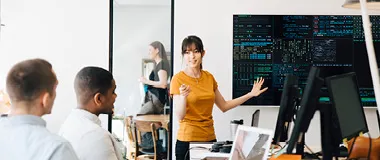 Hays Learning for IT professionals
Tech-specific courses and skills development for a long-term career in the technology sector.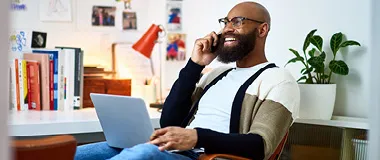 Thrive
Use Thrive to upskill your employees & provide them with training in soft skills, digital skills, wellbeing and professional excellence.
Online Learning Lower Region
Hays Learning – free online learning courses for individuals
Employers are placing an increased emphasis on upskilling and as an ambitious individual you can use Hays Learning to assist with your continuous skills development. You can complete a series of free online courses that focus on three crucial areas of development: technical skills, soft skills and digital skills. Varying skills levels from beginner to advanced make it easy to accomplish your training goals. Online learning also provides a great level of flexibility as you can complete online courses at your own pace. A great way to start your free online learning is with recommended courses that will help improve your problem solving, teamwork and communication skills.

The benefits of upskilling should not be underestimated. Completing short online courses through Hays Learning can have a positive impact on your productivity, earnings capacity, job security, employment prospects, and overall career progression. Exploring new areas of learning may also help you discover a new passion and facilitate employment opportunities in other industry sectors. Use Hays Learning to reach your full potential.

Sign up for free
---
Hays Learning – for IT professionals
Technological progression continues to occur at a rapid rate. The resulting need to constantly embrace, implement and adopt new advances in technology has created a problematic hurdle for individuals looking to keep their skills relevant. Hays Learning offers courses for IT professionals to overcome this hurdle by upskilling in fundamental or growing areas of interest in the technology sector. Our platform offers free online learning courses of interest in the tech space, including software development, data science, cloud computing, agile project management and cyber security.

Don't be intimidated by emerging technologies or a lack of IT knowledge. Use Hays Learning to improve your tech skills or develop new skills to maximise your career opportunities. Access information relating to current skills in high demand and acquire the requisite skills that will assist with career progression. Sign up to our free online courses and take the first step to securing your future as a technology professional.

Sign up for free
---
Thrive – team training for employers
Thrive is the answer to your employee training needs. Our advanced online learning product is available completely free to all organisations in New Zealand. Whether you are a small business or large corporation, the intuitive learning management system (LMS) can be used to provide targeted employee training. The use of video, infographics, quizzes and assessments aim to make the staff training process more enjoyable.

At Hays, we understand the impact of technology on the working environment and the resulting need to continuously upskill your staff to remain competitive. Additional benefits associated with regular training and development include improved workplace morale, retention and talent acquisition.

At the same time, we've made versatility a focal point of our E-learning platform. Thrive can be accessed at any time or place with short online courses taking as little as 15 minutes. The free online courses address relevant topics such as work transition, professional excellence and wellbeing. The online learning platform gives employers a great level of control and flexibility. You can assign training modules, monitor completion rates and view results. Thrive allows you to customise employee training so that it is aligned with the skills required to drive success in your workplace.