Join Hays


At Hays you'll have a purpose that's life-changing. You have the power to define someone's career by saying the words "you got the job". You'll transform workplaces too.
You will personally see the impact of your work on a daily basis as you create the future world of work. What's more, your entire team will share this sense of purpose with you.
Could a career in recruitment at Hays be right for you? Talk to our Talent Acquisition team today.
Contact our Talent Acquisition Partners
Contact our Talent Acquisition team to find out more about working for Hays.
Contact our internal recruitment team | Join Hays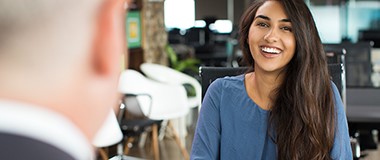 Apply now
Recruitment Consultant, Client Engagement Manager and other opportunities available with Hays in New Zealand, apply now.