How to write a cover letter: Tips, examples & template main region
How to Write a Cover Letter - Template & Tips New Zealand


We get it, searching for a new job can be hard. Hours spent researching roles and organisations, time spent updating the resume with all your current experience, and then there's updating the cover letter each time you apply for a role. As much as you may wish it away, cover letters are an important part of the job application process and can even be the one thing that will drive a hiring manager or recruiter to pick up the phone to call you.
So, while we know it can be tricky, pay careful attention to the information you're including in you cover letter. Below we have a cover letter template and some more tips and tricks to help you nail the most compelling cover letter.

Cover letter advice
What is a cover letter?
So, what is a cover letter? Let's go back to basics. A cover letter acts as a personal introduction in a professional setting. Most commonly, it's a separate document that you should attach to a job application along with your CV.

You should use it to demonstrate your personality and summarise why you are the right person for the job, so the reader can consider the rest of your CV with this set up in mind.
Follow our tips for how to write a cover letter or download our cover letter template.
Why write a cover letter?
The idea for writing cover letters for your resume is simple: it needs to be engaging enough for an employer to read to feel compelled to find out more about your skills and experience in your resume, before (hopefully) calling you in for an interview.
Not all candidates will make the effort to write a tailored and personalised cover letter, so by making sure you write a cover letter that answers specifics needs on the job ad, it'll help separate you from other applicants. In turn, giving you a greater likelihood of being shortlisted for an interview.
How long should a cover letter be?
While the purpose of the cover letter has never changed, the way it is presented and submitted has evolved over time, meaning it can be difficult to answer the question of how long should a cover letter be?
 
Try to keep the cover letter to around five paragraphs long, while hiring managers do read them, they will no doubt be sifting through many other cover letters, so keep it tight.
You should communicate that you are genuinely interested in the job and why you are particularly well suited to it. Whether you're using our cover letter template or not, don't overwhelm the reader with your experience history and details that really should appear on your resume instead. 
Cover letter format
When writing your cover letter you should design a clear layout that makes it easy to read. Start with a succinct subject line that clearly communicates why you're applying for the job. Address your letter the right person (if you can find out who that is), then write a simple introduction about who you are. Next, detail what you could bring to the role, being careful to align your skills and attributes with those required for the job.
 
Avoid using graphics or unusual fonts (unless of course you're applying for a creative role). This isn't just about making the right impression on hiring managers – the automated scanning systems used by applicant tracking systems can struggle with unusual fonts.
How to write a cover letter
1. Do your research
Go through the job advertisement or position description and underline the keywords used to describe the skills, training and experience sought. This will help you identify what to put in your cover letter. While you should use these throughout, don't go too heavy on the keywords, as it will be obvious to whoever is reading it.
Your research doesn't end there. Read the organisation's website and social media profiles, its executives' social media profiles and any online employee reviews. This will give you an indication of the appropriate tone to use in your cover letter and the points you should include, bearing in mind such factors as the organisation's industry, culture and values.

2. Address your cover letter to the right person
Find out the name of the recruiter or hiring manager so you can address your cover letter to them personally, rather than a generic and unimpressive "To whom it may concern".
3. How to start a cover letter? Write an attention-grabbing introduction
Think of a strong opening paragraph to hook the reader in. The first sentence of your cover letter will either grab the hiring manager's attention or lose it, so it needs to clearly demonstrate that you understand what, and who, the organisation is looking for. It should highlight your relevant skills and get straight to the point. 
 
One way to do this is to let them know what your unique selling points (USP) that will help you solve the hiring manager's problems, such as relevant industry know-how, skills, experience and achievements, instead of the generic "I'm applying for the role of XYZ." The aim here is to describe how your skills, education and experience fit the job perfectly. 
4. Add evidence of your successes 
Next, in one to two paragraphs, write about what you would bring to the organisation, role and opportunity. Match your skills and experience with what's listed in the job description as key requirements. Support this with relevant examples of your achievements to demonstrate you have what the employer is looking for. The aim is to paint a picture of success so that they can't pass your application over without opening your resume.
 
Early on in the letter, highlight a key success along with the evidence of your ability to succeed – demonstrable proof of your experience and skills is hugely important to stand out.
5. Highlight key skills
Then, bring attention to the skills that make you a suitable candidate for the job. You can use bullet points here to ensure you write succinctly while making it easy for the reader. Don't be shy, sell yourself and your skills, while highlighting why you want this job. 
6. Sign off professionally
Towards the end of your cover letter, thank the reader for their consideration and confirm your availability. Simply sign off with: "I have attached my resume and look forward to speaking to you further about this opportunity." Or "I look forward to hearing from you to discuss this role further." 
 
Finally, as you'll see in our cover letter template, you can close with the widely accepted "Kind regards" or "Yours sincerely". Under your name, make sure you include your contact information, including phone number, email address and LinkedIn URL.
7. Review your cover letter
Your cover letter is a reflection of you and will indicate to the hiring manager if it's worth their time to read your resume, so ensure that you've revised what you've written.
 
Use spell check and double check that your formatting is correct and consistent. It helps to have at least another pair of eyes to go over the document just in case you've missed anything.
What NOT to include in a cover letter
Excessive details
When writing a cover letter, there's no need to be over the top with your details – keep it succinct. Remember, the hiring manager can read your resume for more details.
Repeat your CV
Your cover letter should complement, not replicate your CV. Rather than repeat details from your resume, describe what it is about your experience and skills that aligns directly with the role in question.

Just be sure to include all key details on your resume first and foremost, just in case the hiring manager skims your cover letter. A cover letter is not a resume replacement.
Don't write in the third person
A cover letter is a letter written by you and addressed directly to an employer – so use a first person perspective, not third person, use pronouns like "I" for example, not your name. You are using this document to sell yourself, so while a cover letter's tone of voice should be professional, it should also be sufficiently conversational to engage the reader and communicate your interest in the role.
Once you've got a cover letter, learn
how to nail the interview
.
Final tips around how to write a cover letter
Keep it succinct and relevant to the job you're applying for. Your cover letter should not exceed five paragraphs.
State what your motivation is behind your application.
Just as you would in your CV, use strong verbs to demonstrate action and accomplishments, such as 'organise' or 'supervise'.
Optimise the subject line. Also check the job description again, in case the employer asks applicants to include something specific in the subject line.
If you are applying for a job online rather than email, consider putting your cover letter and resume into the same document so they don't get separated.
Remember, our cover letter template is free to download and can be used as another way to capture the attention of a recruiter or hiring manager and encourage them to more closely review your resume. Good luck.
FAQ
Do I really need a cover letter?
Yes you do. We know it can be time-consuming having to tailor a cover letter for each job you apply to, but in the long run, it will pay off. It is your chance to separate yourself from the crowd and grab the attention of the hiring manager.
How long should a cover letter be?
A cover letter should only be a maximum of five paragraphs long. You CV will have more detail about your experiences, so you should only be looking to entice the reader to move onto your CV. It definitely shouldn't take up a whole page. Keep it succinct.
What are some common mistakes people make when writing cover letters?
The most obvious mistakes to avoid would be spelling and grammatical errors. Use a spell checker to help avoid this, but also get someone else to read what you've written so they can pick up on any mistakes. Also always use the first-person perspective.
How do I format a cover letter?
We're glad you asked. Our cover letter template is free to download and can be used as another way to capture the attention of a recruiter or hiring manager and encourage them to more closely review your resume. Good luck.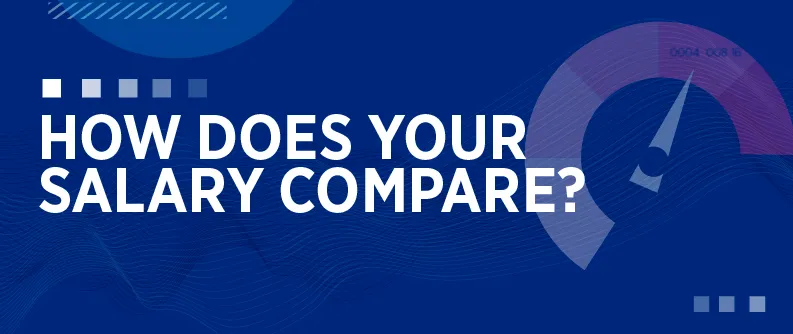 Check your salary
Find out if you are earning the salary you deserve with the Hays Salary Checker.

Check my salary now