Salary guide main region content
Hays Salary Guide New Zealand 2021


The annual Hays Salary Guide remains the definitive snapshot of salaries, workforce and recruiting trends for more than 1,000 jobs across the region. Our 2021 Salary Guide offers an overview of New Zealand industries and typical salaries at this point in time by job category and location.
The Hays Salary Guide FY21/22 for New Zealand allows hiring managers, business leaders, jobseekers and employees to benchmark average salaries and recruiting trends across a variety of different industries ranging from
accountancy & finance
to
banking
,
construction
,
architecture
,
IT
and many more.
Salary Guide NZ Promo Block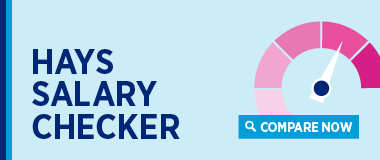 Salary Checker
Find out if you're earning the salary you deserve with the Hays Salary Checker.
Download Salary Guide
Download the Hays Salary Guide to discover the latest salary trends in New Zealand.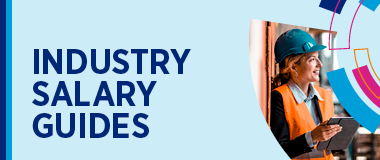 Industry Salary Guides
Download industry salary guides:

Hiring intentions suggest rapid recovery underway
Following a year like no other, our Salary Guide reveals employers and professionals' recruitment and career plans for the next 12 months. Based on a salary survey of close to 3,500 organisations and 3,800 skilled professionals, we explore current staffing levels, recruitment plans and hiring trends.
Key findings from our Salary Guide include:
Almost three-quarters of employers say permanent staffing levels are either above or equal to their pre-COVID-19 point
47% of employers intend to increase their permanent headcount in the year ahead
64% of employers say skills shortages will impact the effective operation of their organisation or department
67% of employers will increase salaries in their next review
But the value of these increases falls below employees' expectations
The resulting salary expectation divide must be managed sensitively if employers are to retain staff and attract new talent in short supply
In our Hays Salary Guide FY21/22 New Zealand you'll also discover:
Employee intentions for the year ahead
The benefits jobseekers value
Remote working practices
Skills gaps
Levels of overtime
Salaries and industry insights for 28 separate specialist and technical areas
How to use the Hays Salary Guide New Zealand
How to use our Salary Guide as a hiring manager
As a hiring manager, salary benchmarking helps your organisation secure top talent and retain top employees. By understanding typical salaries across your industry, you can offer a competitive salary to attract candidates to your job vacancy.

You'll also access insights into the latest hiring trends, skills in demand, benefits and key considerations to help strengthen your recruitment and retention strategy.
How to use the Hays Salary Guide as a jobseeker or current employee
You can use our Salary Guide to benchmark your salary and ensure you're getting paid fairly and competitively. Salary benchmarking will give you an understanding of the average salary in New Zealand for your role and how your current employer's salaries compare, which can be useful when determining your next career move.

You'll also gain access to the typical benefits employers offer, such as flexible work practices, career progression and training, to ensure your entire benefits package is competitive. Plus, get an insight into your industry to learn how you can stand out in today's jobs market.
Calculate how your salary compares to industry benchmarks
If you would like to gain a better understanding of the average salary in New Zealand for your role, and how certain salaries compare to others in the same industry, you can perform a salary check today. Our Salary Checker compares the highest, typical and lowest salaries for your position. So, whether you are interested in the typical lawyer salary, engineer salary, accountant salary or architect salary, to name only a few, you can select from thousands of roles to benchmark the average New Zealand income for your job.
HaysSearchEntityForm Portlet