Hays Salary Guide: Salary expectation divide evident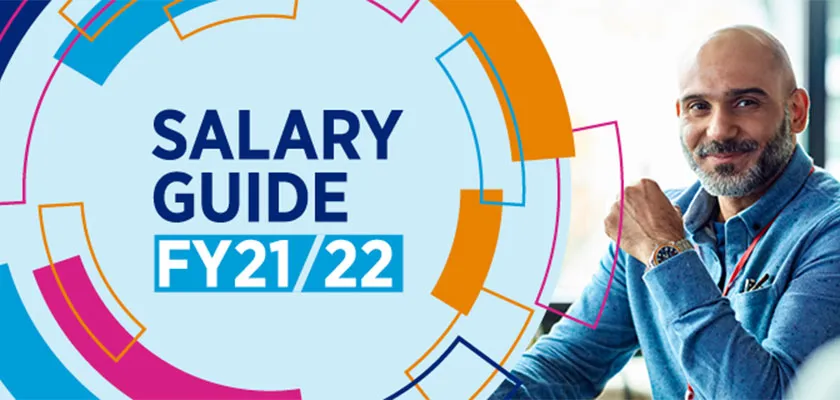 75% of employers in New Zealand will increase salaries in their next review;
55% will award an increase of up to 3%;
A further 20% will award increases of 3% or more;
Yet 72% of employees say an increase of 3% or more would reflect their individual performance.
More employees will receive a pay rise this year than last, but it will be a far less significant increase than they hoped for.
According to the FY21/22 Hays Salary Guide, released today and based on a survey of close to 600 organisations in New Zealand, representing over 1.6 million employees, 75% of employers will increase salaries in their next review, up from 44% who did so in their last review.
But just 20% will award increases of 3% and above. Instead, over half (55%) intend to raise salaries at the lower level of 3% or below.
Professionals say they deserve more
For their part, 72% of the more than 500 New Zealand skilled professionals Hays also spoke to say a raise of 3% or more would better reflect their individual performance.
Already, 45% say they are dissatisfied with their current salary. Of these, 65% say it doesn't reflect their individual performance over the past year.
Salary expectation divide
"The value of salary increases is driving a wedge between employers and employees," says Adam Shapley, Managing Director of Hays in New Zealand.
"On the one hand, we have three-quarters of New Zealand employers intending to increase salaries in the year ahead, which is a remarkable sign of the confidence employers exhibit today. On the other, professionals say the value of these increases is far less than they deserve.
"This is creating a gap between what employers will offer and employees say they are worth.
"This divide must be managed sensitively if employers are to retain staff and attract new talent in short supply."
There are several ways to help overcome this gap, but Adam says one strategy stands out above the rest: investing in the training, development and career progression of staff. "After a year in which many skilled professionals put career plans on hold, they are focusing once more on their long-term goals," he says.
"In fact, a lack of promotional opportunities is also a primary factor driving professionals into the jobs market today, behind only an uncompetitive salary. This makes re-investing in career progression pathways and staff development a sensible strategy for the year ahead."
Confidence rises
Following a year like no other, several indicators in the Hays Salary Guide suggest New Zealand's recruitment market has almost recovered to pre-pandemic levels.
Over three-quarters (76%) of employers say permanent staffing levels are either above or equal to their pre-COVID-19 point. Over one-half (52%) intend to increase their permanent headcount in the year ahead, while 16% will increase their use of temporaries or contractors.
"While there are still vulnerable workers, and the pandemic continues to loom over decisions, it's encouraging to see more organisations returning to growth and vacancy activity rising," Adam says.
"Continued economic and job market improvements signal a year ahead full of opportunity for those with the skills employers need."
Other key findings
In other key findings, the 2021/22 Hays Salary Guide found:
Employers are aware of a talent shortage: In the next 12 months, 70% of employers say skills shortages will impact the effective operation of their organisation or department, either in a significant or minor way.
Career progression is important: 39% of skilled professionals are looking or planning to look for a new job this financial year, with another 39% open to opportunities. The number one reason driving them into the jobs market is an uncompetitive salary, nominated by 50%. This is followed closely by a lack of promotional opportunities, nominated by 48%. Over one-fifth (22%) believe the scope for career progression within their organisation has decreased because of the pandemic.
Upskilling is important: When thinking of their career, learning and developing new skills is the most important priority for 70% of skilled professionals, ahead of a pay rise (64%).
Skilled professionals have become stronger job candidates: Many skilled professionals elected to remain shielded in their existing job during the pandemic, putting their career progression plans on hold. However, they were not idle. Many developed their soft skills (53%), technical skills (49%) or undertook higher or additional qualifications (22%) to improve their job prospects should they need to look externally for career progression.
Hybrid working is here to stay: Of those skilled professionals who worked remotely during the pandemic, only 5% wish to return to the workplace fulltime. For their part, in 12 months' time, 66% of employers would like their staff to be working one, two or three days remotely, with the remainder in the office.
Download your copy of the Hays Salary Guide by visiting www.hays.net.nz/salary-guide.
About Hays
Hays, the world's leading recruiting experts in qualified, professional and skilled people.
For further information please contact Adam Shapley, Managing Director of Hays in New Zealand, on adam.shapley@hays.net.nz or +64 (0) 9 375 9424.
| | |
| --- | --- |
| | Hays is the most followed recruitment agency on LinkedIn. Follow Hays and join our growing network. |
| | Get expert advice, insights and the latest recruitment news by following us @HaysNewZealand |