IT recruitment
We recruit IT professionals at the leading edge of information technology. Our deep expertise and track record extends to all areas of IT and technical recruitment for the business, development and infrastructure vertical markets. From a single IT professional to the coordinated recruiting of whole teams, we'll deliver the people you need in a constantly evolving IT services industry.
We operate from a network across New Zealand and our consultants understand the specifics of the industry and the application of technology within it. We build networks with high-calibre candidates so you can access IT professionals with a diverse range of skill sets.
Our consultants would be delighted to discuss how we could help you find staff.
We recruit for:
Digital Technology

Digital Marketing - SEO/ SEM/
EDM
UX/ UI Front End Development
Testers - Performance/
Automation
Digital Production
Optimisation - Digital Analytics
& Channel Management
Mobile Development - IOS/
Android
Creative Designers


Cloud & DevOps

Engineer
Network Engineer
Cloud/ Solution Architect
AWS/ Azure Specialist


Cyber Security

Architect/ Consultant/
Engineer/ Analyst
DevSecOps Engineer
Penetration Tester
Head of Risk Management/
Security
Business Continuity Analyst
Disaster Recovery Analyst


BI, Data & Analytics

Data/ BI Analyst
Data Architect/ Scientist
Head of Information
Management

Operations & Support

Infrastructure Architect/
Designer
System/ Network Engineer
End User Support Analyst
DBA
Application Support Analyst
Service Delivery Manager
Incident/ Problem Manager


ERP & CRM

Support Specialist
Developer
Consultant
Technical Analyst
Implementation Consultant
Architect


Projects & Business Change

Business Analyst
Project Manager
IT Manager/ Director/ Leadership
Change Manager
Project Officer/ Coordinator
Program Manager
Information & Knowledge
Management

IT Contractors
We employ 2,800+ IT contractors on a weekly basis across all disciplines.
View All Candidates
Employers lower region promo boxes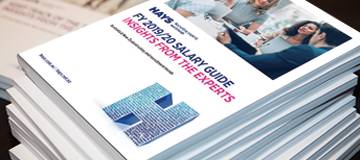 Salary guide
Download your free copy of the latest Hays Salary Guide for trends in your industry.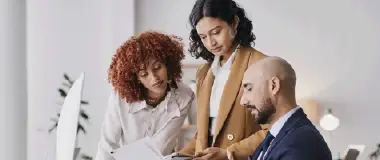 Register a vacancy
Have a vacancy to fill? Connect with Hays to find out how we can staff your business.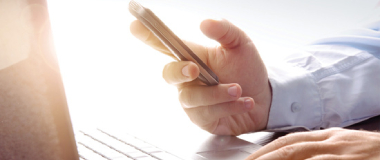 Employer insights
Read about recruitment trends in your industry and access exclusive insights from Hays.