Projects & Business Change recruitment main region KC
Projects & Business Change recruitment


Effective project and change management is essential for organisations to successfully deliver on their digital and business transformation initiatives. Hays Projects & Business Change can assist your organisation throughout the planning, development and delivery phases of its business and digital projects, programs and portfolios by finding you the best candidates to drive your business forward.
Our specialist team provides talent to clients undergoing mergers and acquisitions, digital disruption, technology implementation, legislative/regulatory change, operational improvement, customer engagement initiatives and more. We listen to your business needs and are uniquely positioned to provide consulting advice and recruitment services tailored to your requirements. We recruit roles from Business Analysts and Change Managers to Project Managers and Process Analysts and recruit for short temporary roles to long term contracts and permanent placements.
We have an extensive talent pool which allows us to find and connect with only the best project and change professionals. We also host and sponsor a number of industry events each year to keep us regularly engaged with the best candidates in the industry.
If you're looking for a recruitment partner that aims to add value, speak to a Hays Projects & Business Change consultant today.
View All Candidates
Employers lower region promo boxes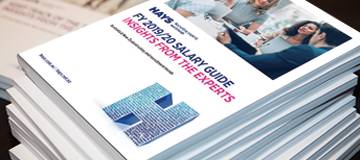 Salary guide
Download your free copy of the latest Hays Salary Guide for trends in your industry.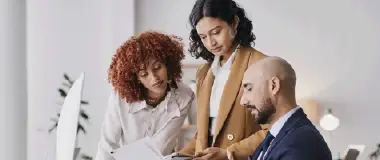 Register a vacancy
Have a vacancy to fill? Connect with Hays to find out how we can staff your business.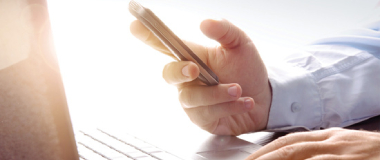 Employer insights
Read about recruitment trends in your industry and access exclusive insights from Hays.