A&F jobs page main region content
Hays Accountancy & Finance Jobs in New Zealand



You bring the skills and we'll bring the opportunities. Here at Hays Accountancy & Finance, we are the experts in recruiting accountants, senior finance professionals and accounting support staff and always have a comprehensive range of accounting jobs available.

With more than three decades of experience in the accountancy and finance jobs market, our efficient and knowledgeable consultants can connect you with the right job. Whether you're looking for your next role as a Finance Officer, Accounting Manager, Payroll Officer or Commercial Analyst, to name but a few, we can bring the opportunities to you. We also have a wide range of jobs for financial controllers and finance directors and recruit across the commercial, private practice and public sector. So, no matter where you are in your accounting career, from a graduate starting out and looking for your first graduate accounting job to an executive looking for a C-suite role, we'll bring you into contact with leading accountancy and finance employers.

After all, we pride ourselves on our client relationships and our understanding of what employers are looking for. It's insights such as these that allow us to connect your skills with New Zealand's top job opportunities at all levels, from entry level accounting jobs through to senior accounting and finance job opportunities.
Personalised accounting jobs market insights
Crucially, we understand the accounting jobs market and will give you objective, straight up advice, from CV tips to how to achieve your career aspirations in the short, medium and long term. We're also available to share an update on the local accountancy and finance jobs market or information on the qualifications and experience that will help you stand out and make your next career move.
That's why we're trusted by accountancy and finance professionals to not only secure their next job but to partner with them throughout their lifelong career.
An innovative approach to finding your next job in accountancy
We've equipped our consultants with the latest innovative technology to ensure they can find the ideal match between a candidate and an accounting job more quickly and effectively than ever before. This includes utilising data science tools and digital technologies through our 'Find & Engage' solution and investing in artificial intelligence techniques and machine learning tools.

Regardless of the accountancy and finance job you're looking for, we believe that the right job can transform a person's life and the right person can transform an organisation. We have the technology, depth of expertise and market insight to make that happen.
Accountancy and finance jobs we recruit for
Our Hays Accountancy & Finance
office network
operates across New Zealand, giving you confidence that you can find a job local to you. Our job database features hundreds of accountancy jobs in all cities and regional areas.
Senior Finance

Chief Financial Officer (CFO)
Finance Business Partner
Financial Controller
Commercial Manager
Finance Manager
Company Accountant
Financial Accountant
Management Accountant
Financial Analyst
Cost Accountant

Accounts Receivable
Accounts Payable
Credit Control
Payroll Officer
Assistant Accountant
Accounts Administrator
Bookkeeper
Collections Officer

Business Advisory Services
Auditor
Tax Accountant
BAS Intermediate Accountant
BAS Senior Accountant
BAS Manager Accountant
How to find accounting jobs in New Zealand
Explore
permanent
,
temporary and contract
roles across a wide range of industries in accountancy, senior finance and the public sector. Search for accountancy jobs below or speak to a recruiting expert at your local
Hays office
to find out more about our services.
What else can you do to aid your accountancy job search?
View all 60 jobs
Jobs landing page promo boxes lower region - NZ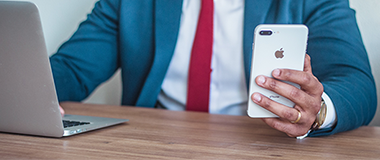 Create a job alert
Hays job alerts make your search for the ideal job as easy as possible.
Send us your CV
Send us your CV and start your search for a new job with job alerts, fast apply and more.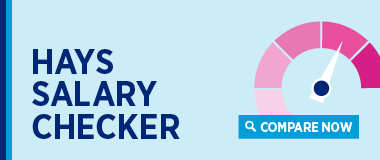 Check your salary
Find out if you are earning the salary you deserve with the Hays Salary Checker.

Check my salary now