Starting a new job: 10 important steps | Main Region
Starting a new job: 10 important steps


Starting a new job can be intimidating. It doesn't matter whether you're a graduate, manager or CEO, you'll likely feel both eager and nervous at the prospect of your first day and week in your new position, and that's completely normal.
During your first few days in a new job, your manager will welcome you into the business with a carefully crafted induction process. This will include introducing you to relevant processes and procedures, the wider team, the specifics of your new role and the role's importance within the context of the wider team and organisation.
However, it's not only up to your new employer to provide you with a positive, powerful and effective starting point. When starting a new job, you also need to take certain key actions in your first week to ensure you make a lasting impression.
Tips for starting a new job
Here are a few tips you can follow to help settle your nerves and make your transition into a new job that much easier.
1. Arrive early with a positive attitude
Arrive early on your first day and be well prepared. Treat your first day and week in the job almost like the job interview. Prove to your new boss they made the right decision and present as professional, personable and knowledgeable.
Enthusiasm is extremely important when starting a new job, as is displaying confidence. It can be confronting and overwhelming walking into a new organisation and starting out fresh. But it's important to be yourself from day one and display a positive attitude to make a good first impression.
If punctuality is an issue for you, take extra precautions to be on time in the mornings, as well as to all meetings, training sessions and any other catch ups. If you are late, it can give the impression that you aren't taking your new role seriously.
2. Lose any pre-conceived ideas
Lose any pre-conceived notions that may get in the way of learning new concepts. If your new job has elements of work that you've undertaken before, be careful not to assume that your tasks will be the same. Such beliefs can affect your concentration and ability to genuinely take on-board new information.
3. Introduce yourself to colleagues
Your new boss may provide a quick introduction to new colleagues, but it's often so swift that both parties forget the other person's name or role. A few moments with each of your co workers at some point shortly after these initial introductions can therefore pay huge dividends later. Start with those closest to where you are working, but don't be afraid to gradually expand your focus over time.
The more colleagues you build interpersonal connections with, the easier it will be to ask for assistance and get up to speed as quickly as possible. So, be respectful, friendly and open to offers of help or support.
If your new workplace operates a hybrid working arrangement, try to spend your first two weeks or so in the office. This will help you get to know the faces and names of co workers who, longer term, will be working from home while you are in the office and vice versa.
If you have trouble remembering people's names, map out a seating plan with names written in the various positions. Also make a note of the name of anyone you will have regular contact with, such as the receptionist. Greet people by name and use their names when conversing to help embed this information. You will build rapport at the same time, which is an added bonus.
4. Prepare for each induction meeting
As part of your induction process, your new employer will set up various meetings. Before each one, find out who the inductor is and their job within your new company. During the meeting, don't be afraid to ask for advice and suggestions, including who else you should spend time with in your first few weeks. These people are inductors because they possess valued expertise, so don't be afraid to tap into their knowledge to help get yourself more acquainted with your new role and settle into the business.
5. Ask more questions
It's so easy for a new-starter to feel reluctant and hesitant to ask too many questions during their first day and week, but it's in everybody's interests for you to be fully up-to-speed on how things are done as soon as possible.
Ensure you ask questions that are positively phrased and focused on gaining information. For example, demanding to know why processes aren't completed as you'd expect will raise the hackles of colleagues and may prompt a defensive response. As long as your questions are positive and provide you with relevant information, ask away.
6. Book one-on-one time with your new boss
Ask for one-on-one time with your new boss in your first week to start building this critical relationship. During your first few days, find out what your manager expects from you in your new job, how they like to communicate and their management style. You could potentially talk to them about your own learning style, too.
Finding out subtly the kind of traits your new boss values in an employee will help you build a good relationship with them moving forward.
7. Keep focused on your job description
Throughout your first day and into your first few weeks, keep your job description handy and review it regularly as you get up to speed. This will help you remain focused on what's important. Reflect on how what you learn will help you achieve success in your job.
Don't try to change the world in your first week or two, either. You may be managing people or tasked with changing an existing process, but make sure you pay due respect to the people and business by understanding how and why things have been done before you start making major changes.
8. Make friends at work
How do you make work friends? We spend a significant amount of our time at work, so positive work friendships have many advantages. There are several ways you can move a professional work relationship into the 'work friend' category. For instance, if you've had a few conversations with a colleague and you're getting along, invite them out for lunch or a coffee in your break to get to know them better in a more relaxed setting. If you are lucky enough to be invited to lunch, grab the opportunity. Having one or two friends at work can improve your motivation and help you feel more settled in your new role.
9. Keep in touch with your recruiter
Your recruitment consultant is still on hand to offer support and is naturally keen to know how things are progressing. If any small problems rear their head, discuss them with your recruiter – we have the experience to offer suggestions and be of help.
10. Get enough rest
During your first few days and weeks in a new job, your head is filled with new ideas and it's not uncommon to feel exhausted. Make sure you look after your mental health and wellbeing during this time.
For instance, logoff at a reasonable time each evening and go to bed early to get as much sleep as possible. Avoid social commitments outside of work during your first week. Get regular exercise. Use the weekend to switch-off and enjoy downtime.
If your hours have changed, use your first week to work out your new work-life balance and try to build a routine that will work for you. Take note of what time people arrive in the morning, leave in the evening and go to lunch. You can then adjust your routine accordingly.
Tips for starting a new job remotely
If your new position is completely remote, here are a few additional tips to help you start a new job when working remotely.
1. Login early
While you won't have to think about the commute on your first day, you may face challenges when it comes to connecting to technology. If you've been provided with login details, give yourself plenty of time to test them and get setup early on your first day so you make a good impression.
2. Understand daily expectations
When you start a new job, it's important to ask your manager what is expected from you in your first few weeks and how best to update them on your progress. It is more difficult to be visible when you're not working in the same space as your manager, so be proactive and check in regularly. If you have any questions or issues it is best to raise these sooner rather than later.
3. Get to know your colleagues from afar
As with any new job, you'll want to start getting to know your colleagues from day one. Grab any opportunities available to have video calls with team members. Don't forget to connect with them on LinkedIn.
To help you navigate this process and settle into a new remote team, view more advice in our guide:
Listen, listen and listen some more when starting a new job
During the first few days in your new job, you should be watching and listening a lot more than talking. You need to make sure that you are listening and observing first and acting second. When you start to observe and really take things in, you'll be in the best position to quickly fit in and align to the organisational culture.
You are also bound to experience a steep learning curve, so make good quality notes to help make the task easier – there will be a lot of information to learn in a short space of time and you won't want to forget any important points.
Above all, make sure you enjoy your first week in your new job. Look forward to the challenges ahead and know that your career is taking a powerful forward step in the right direction. Embrace the change and show your new colleagues how much you enjoy being part of their team and company. Good luck.
Career development promo menu
Refer a friend | RH Promo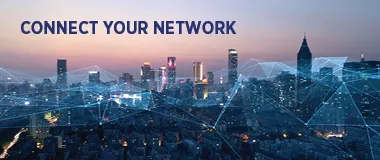 Refer a friend
Join the Hays referral program and we will reward you with a $200 e-gift card for every eligible friend you refer.