Executive jobs main region content
Hays Executive Jobs in New Zealand



At Hays Executive, we work with a comprehensive range of commercial and public sector organisations to match talented professionals to their next executive job opportunity. We act with care and discretion to deliver board level appointments, including CEO jobs, C-suite, chair and other non-executive roles, as well as a wide range of specialist and challenging executive job openings. Our clients range from multinational and NZX-listed organisations to specialist consultancies, SMEs and emerging business.
Tailored executive job market insights
Hugely passionate about the work we do to help people develop their professional careers, we also offer the very best personalised advice to support your career ambitions. Crucially, we understand what employers are looking for. Combined with our consultants' knowledge of the local executive jobs market and your unique needs, this allows us to find you the ideal job.

So, whether you are looking for executive IT, finance, general management, strategic or policy and project management jobs, to name a few, we have the connections and expertise to offer better matches for our candidates and enable talented senior managers and board directors to make their ideal jobs a reality.
A trusted executive jobs market service
Our consultative approach and ability to assess when to approach you with a suitable opportunity has earned us a reputation for sound judgement. It's also why we get results for the people who place their career in our hands.
An innovative approach to finding your next executive job
We've equipped our consultants with the latest innovative technology to ensure they can find the ideal match between candidate and job more quickly and effectively than ever before. This includes utilising data science tools and digital technologies through our 'Find & Engage' solution and investing in artificial intelligence techniques and machine learning tools.

Regardless of the executive job you're looking for, we believe that the right job can transform a person's life and the right person can transform an organisation. We have the technology, depth of expertise and market insight to make that happen.
Start your executive job search here
If you would like to have a confidential discussion about your next executive job, please contact us. Alternatively, you can search for executive jobs in New Zealand below. With a wide network of offices, we can assist with executive recruitment in Auckland, Wellington and elsewhere.
View all jobs
Jobs landing page promo boxes lower region - NZ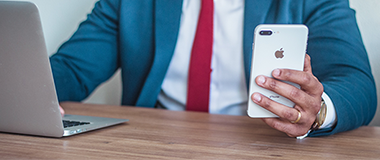 Create a job alert
Hays job alerts make your search for the ideal job as easy as possible.
Send us your CV
Send us your CV and start your search for a new job with job alerts, fast apply and more.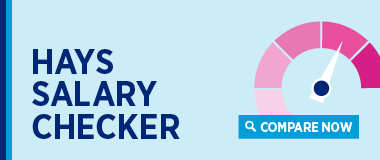 Check your salary
Find out if you are earning the salary you deserve with the Hays Salary Checker.

Check my salary now
Executive insights RH menu