Graduate recruitment opportunities
Graduate recruitment opportunities


Our graduate recruitment consultants come for a wide range of educational backgrounds whether it be psychologists, accountants, lawyers and engineers, whether you're recently graduated or seeking a career change, it's our diverse workplace of people that makes us unparalleled recruiting experts.
As an Associate Consultant at Hays your role is to develop and manage your own portfolio of clients and source high calibre candidates to match your client's expectations. We operate a meritocratic culture and as such, promotion during your career at Hays is based on personal accomplishments and proven success. You will receive regular and structured feedback during your nine-month training programme to ensure you are constantly reaching your commercial potential.
At Hays, there are genuine prospects for you to continuously grow your career and accelerate your career development.
If you are passionate about people, ambitious and strive to achieve targets, please contact one of our local internal recruiters to discuss our entry level roles or take a look at our current jobs to apply now.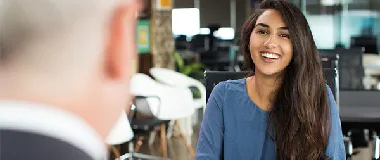 Apply now
Recruitment Consultant, Client Engagement Manager and other opportunities available with Hays in New Zealand, apply now in your location.