Industries we recruit for


Hays is the leading global specialist recruiting group, experts at recruiting qualified, professional and skilled people worldwide. We operate across the private and public sectors, dealing in permanent positions, contract roles and temporary assignments.
If you are looking for candidates who can add immediate value to your organisation then don't hesitate to start your candidate search with Hays. Listed below are the types of job industries and professions within which we achieve a high level of success in recruiting day-to-day. Select a specialism to find out more about our niche expertise, as well as browse available candidates and request further information about them should you wish to fast-track to the interview process.
We recruit for:
Employer information RH menu KC
Register a vacancy promo box kc
How to offer career progression to your staff
7 simple steps to create a progression plan for your employees.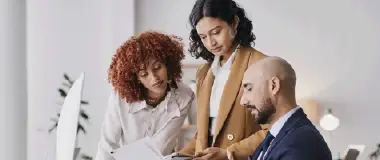 Register a vacancy
Register a vacancy or request staffing assistance now.