Career progression at Hays
Career progression at Hays


A career that knows no limits
At Hays you'll never stand still because we harness your potential. We believe in promoting our people based on merit. With world-class training and mentoring from senior leaders, the possibilities for your career are endless.
As a recruitment consultant, you'll have the opportunity to determine your career path that is aligned with your skills and interests. Achieve and you'll be fast-tracked into people or business leadership. At Hays, we have transparent promotion criteria, so you'll always have a goal to work towards.
Our Corporate Services teams prioritize career progression too. Many of our Corporate Services experts have enjoyed long-lasting careers with Hays, often starting in entry-level roles and progressing to management-level. At Hays, there is no limit to your career potential.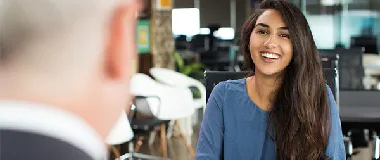 Apply now
Recruitment Consultant, Client Engagement Manager and other opportunities available with Hays in New Zealand, apply now in your location.