HR Administrator | main region
HR Administrator jobs in New Zealand


Creating a productive work culture
From screening and onboarding new hires to working with existing employees on human resource compliance requirements, an HR Administrator is essential to creating a productive work culture.
Are you an HR professional who is experienced in guiding employees throughout their work life cycle? Do you enjoy implementing HR policies for the betterment of your business workers?
If yes, then it sounds like you're the perfect fit for an HR Administrator role. Let us connect you with the right job.
Find my next HR Administrator job in New Zealand
If you have proven experience providing first-level guidance to managers, staff members, and new recruits on HR policies and processes, we want to work with you. Business work culture is dependent on the precise and consistent implementation of HR policies. As a result, talented HR Administrators like you play a core role in developing a positive work culture within a business.
Whether you are looking for a full-time position or a temporary contract, we can connect your perfect fit. Working with us is quick and easy - take advantage of our industry connections and take your career to the next level.
Your HR Administrator job questions, answered
What does a HR Administrator do?
A HR Administrator oversees and implements policies around recruitment processes, benefits administration, performance appraisal reports, payroll management, and other disciplinary procedures. They also work with the human resources team to ensure legal compliance in internal HR related business systems.
What skills does an HR Administrator need to have?
Skills an HR Administrator need to have include:
Proficient computer skills, especially with Microsoft Office products
Ability to work with all levels of employees and staff members, including those inside and outside of the HR department
Ability to maintain connections with relevant external parties such as recruitment agencies
Excellent communication skills
Administrative skills from a HR or related background
Ability to manage their time effectively across multiple projects and role deliverables
An HR Administrator also needs strong problem-solving skills in order to support employees with their HR related problems and queries. They must also have excellent attention to detail and be able to work across several different tasks at once.
What qualifications does a HR Administrator need to have?
Qualifications a HR Administrator needs to have include:
Certificate IV qualifications in Human Resource Management or a related field
Proficient knowledge of employment law and compliance requirements for employees and employers
Strong communication skills
Organisational approach to all work and tasks on a day to day basis
What is a HR Administrator's job description?
Evaluating resumes and CVs before recruiting new employees
Liaising with staff members to ensure all HR related needs are met
Applying onboarding programs to train new employees
Communicating with external partners and agencies on administrative matters such as insurance coverage or visa applications
Ensuring legal compliance in business HR operations
Providing general HR support to all employees
Posting and distributing information about new jobs for hire
Performing general ad hoc and administrative tasks
Processing and recording HR documents in internal databases on relevant employee information
Analysing and recording HR metrics regularly
Completing business objectives with the HR department
Are there lots of HR Administrator jobs available right now?
There are lots of HR Administrator jobs currently available in New Zealand. HR Administrators are always in high demand due to the essential role in managing internal HR-related processes and procedures.
What is the career path of an HR Administrator?
Many HR Administrators begin as general administrative assistants before transitioning to HR. For those wishing to move into HR from other fields, experience in entry-level roles as an HR Advisor or Recruitment Administrator may be helpful. A Human Resources Assistant role may also prepare for a HR Administrator job.
What is the salary of a HR Administrator in New Zealand?
The average salary range of a HR Administrator in New Zealand is between $46,000 and $61,000 per year.
The
salaries of HR Administrators
depend on their level of experience and education, possession of relevant skills, and location (city versus regional).
What technical and soft skills do a HR Administrator need?
A HR Administrator needs excellent
communication
and
problem-solving skills
to succeed in the role. They also need to possess a strong knowledge of employment law in New Zealand from a human resource or legal perspective.
A HR Administrator also needs strong
time management skills
because they will often work across multiple projects with tight deadlines while still performing their regular tasks. An ability to multi-task effectively while under pressure is essential to the role.
What type of employers hire HR Administrators?
A variety of employers hire HR Administrators. These employers include:
Local government
Government organisations
Private education establishments
Human resource departments within companies across all industries
What technologies do HR Administrators use?
HR Administrators use a variety of technologies in their work. Most notably, HR Administrators may use Microsoft Office products such as Word, Excel, and PowerPoint.
In addition, HR Administrators will often have access to CRM solutions from specialist human resource software providers. These CRM systems provide HR Administrators with the big picture of an organisation using employee, manager, and job role information.
It is important that skilled HR Administrators can also communicate with a range of businesses to ensure they manage the right personnel and collaborate with the right people. For this reason, it is useful for them to be familiar with standard technology applications such as email and document management systems.
How to become a HR Administrator in New Zealand?
To become a HR Administrator in New Zealand, a relevant qualification is often required. Having recruitment experience will also increase your chances.
Alternatively, a candidate may gain experience through on-the-job training while already employed within the industry. It is possible to join a HR Administrator professional association or complete online training courses to add skills and knowledge to your resume for when you apply for HR jobs in New Zealand.
You can become a HR Administrator by having additional qualifications such as diplomas and certificates. These can provide you with a stepping stone into this role, or support career advancement within this field.
3 stack promo block NZ Jobs | TS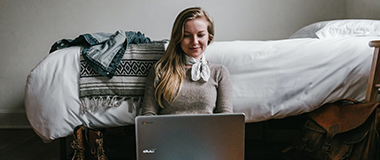 Search for jobs
Find permanent job opportunites with Hays.
---
Find tempoary or contract jobs with Hays.
---
We can provide you with fast, easy access to job opportunities.
---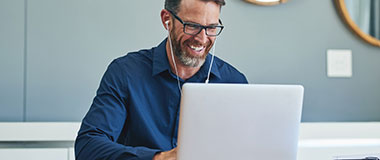 Career Advice
View templates and tips to help you start your job search journey.
---
Access expert advice for all stages of the job hunting process.
---
Master the art of job interviews with helpful articles and tips.
---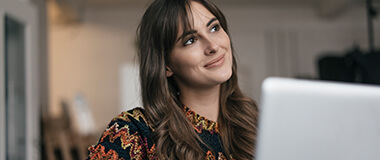 Tools & Resources
Simplify your job search by setting up a Hays job alert.
---
Find out if you're earning the salary you deserve.
---
Sign up to get expert career advice delivered to your inbox.
---
About HR Administrator jobs | Promo Box
About HR Administrator jobs
Find HR Administrator jobs | Promo Block
Where can I find HR Administrator jobs in New Zealand?
HR areas of expertise | Promo Bocks