Recruitment Manager Jobs | Main Region
Recruitment Manager jobs in New Zealand


Finding the best hires at the lowest cost
As an organisation grows, it must adopt a more long-term and strategic hiring strategy. The next hire for these firms should be a Recruitment Manager who can develop or enhance recruitment methods to ensure that the finest talent is hired at the lowest possible cost and effort.
Are you someone who knows how to build a unique recruitment plan that catches the appropriate talent? Do you understand how technology and social media may be used to increase candidate exposure while also reducing time-to-hire?
If the answer is yes, Hays is here to assist. We can help you narrow down your search for
Recruitment Manager jobs in New Zealand
so you can find one that fits your level of experience and professional goals.
Find my next Recruitment Manager job in New Zealand
The team at Hays wants to hear from you whether you're a seasoned professional or are just starting in this field. With Hays, finding the ideal new job to move to has never been easier.
Hays can help you find the perfect job near you, whether you're looking for a
full-time position
or something more flexible.
Your Recruitment Manager job questions, answered
What does a Recruitment Manager do?
A Recruitment Manager defines and implements strategies to find the best candidates for a company. This means establishing good communication with hiring managers and HR departments and managing job advertisements, interviews and other vital steps in the process.
Beyond deciding where to advertise positions and sharing the necessary information, a Recruitment Manager oversees the entire hiring process. They meet with hiring managers to discuss current talent gaps and what qualities are needed in potential candidates. From there, they develop an actionable plan that aligns with your company's broad goals.
What skills does a Recruitment Manager need to have?
Some of the key skills for a Recruitment Manager include:
Ability to create customised recruiting strategies based on the needs of hiring executives
A firm grasp of social media and how it may be used to locate top-notch talent
A meticulous eye for detail that ensures that all applications are fully compliant with applicable labour laws
Strong verbal and written communication skills
The ability to take a strategic approach to recruitment that lowers time-to-hire and cost of hire statistics
Recruitment Managers also need to know how to use the right technology for their recruiting needs. They need to understand how a CRM system can help manage resumes and other candidate profiles while also performing in-depth reports that highlight bottlenecks in any given hiring process.
What is a Recruitment Manager's job description?
A Recruitment Manager's work is always distinct to the demands of each organisation. In most situations, they will play a significant part in its recruiting procedure by managing all recruitment activities within one department or across many departments.
Job responsibilities include:
Interviewing potential applicants with hiring managers to see whether they are a good fit
Developing and maintaining a talent pool by sourcing candidates through a variety of channels like advertising and social media
Creating bespoke recruitment strategies that align with company goals
Managing the whole recruitment process, from browsing resumes to adhering to all compliance issues
Keeping track of the quality of new employees and monitoring if they're successful on the job and stay with the firm
Working with HR teams to build hiring pipelines that anticipate future talent needs
What is a Recruitment Manager's salary?
In New Zealand, the average base salary for a Recruitment Manager/Talent Acquisition Manager is from
$125,000
. Refer to the
Hays Salary Guide
for more information.
What qualifications does a Recruitment Manager need?
They should have an undergraduate degree in human resources, marketing, communications, business management or another related field. Employers also prefer candidates who hold a professional certification in recruitment and/or talent acquisition and prior experience working in HR.
Additionally, many businesses will look for professionals with prior industry expertise and knowledge of the various types of workers that operate in it. For example, if you have previous experience in the finance industry, you are more likely to be hired in that sector.
What types of employers hire Recruitment Managers in New Zealand?
Recruitment Managers are frequently hired across basically all industries, including:
Education
Media and Entertainment
Financial Services
Retail
Pharmaceuticals, Biotech and Healthcare
Engineering
Insurance and Risk Management
Most organisations know that recruitment is time-consuming and expensive when done imperfectly. Therefore, talented hiring specialists are always desirable to help a company source the best talent with minimal time and expenditure.
Are there many Recruitment Manager jobs available at the moment?
There are plenty of great job opportunities in New Zealand, with new ones posted regularly. It's now the perfect opportunity to learn about what's on offer and perhaps make a significant career shift.
How do you become a Recruitment Manager in New Zealand?
To achieve the title of Recruitment Manager, you need to climb the ranks of the human resources and recruitment industry and build your expertise in the field. Typically, you would start by getting an undergraduate degree in
human resources
or a closely related field like communications, law, or business. You should also seek professional certification in recruitment consultancy or human resources management.
Recruitment Managers almost always have a professional background working as a recruitment consultant, HR manager, or another related position. To be taken seriously as a candidate for Recruitment Manager, you need to prove that you understand the New Zealand labour market, that you understand concepts like time-to-hire/cost-to-hire and that you're capable of thinking strategically about recruitment activities.
3 stack promo block NZ Jobs | TS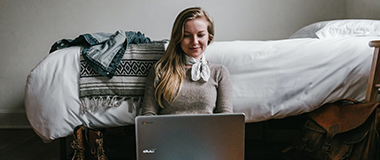 Search for jobs
Find permanent job opportunites with Hays.
---
Find tempoary or contract jobs with Hays.
---
We can provide you with fast, easy access to job opportunities.
---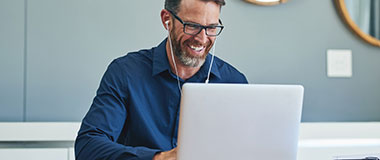 Career Advice
View templates and tips to help you start your job search journey.
---
Access expert advice for all stages of the job hunting process.
---
Master the art of job interviews with helpful articles and tips.
---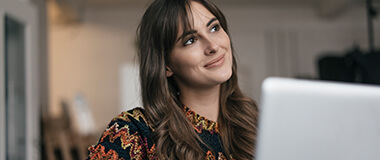 Tools & Resources
Simplify your job search by setting up a Hays job alert.
---
Find out if you're earning the salary you deserve.
---
Sign up to get expert career advice delivered to your inbox.
---
About Recruitment Manager jobs | Promo Block
About Recruitment Manager jobs
Find Recruitment Manager jobs | Promo Block
Where can I find Recruitment Manager jobs in New Zealand?
HR areas of expertise | Promo Bocks