Hays Auckland


Welcome to our Auckland recruitment agency
Let Hays help you with your next career move. Find an amazing new job in Auckland with Hays. As the leading recruitment agency in Auckland, our team is best placed to assist you in your job search. We work with thousands of professionals like you each year. We can find you a role across all major industry sectors, including
accountancy & finance
,
construction
,
engineering
,
technology
, and more.
Find your next career move with Hays today!
Find permanent, temporary and contract Auckland jobs with Hays
Explore jobs in Auckland and uncover our industry knowledge in your area of expertise:
Jobs in Aucland Main Region 2
Apply for the perfect new job in Auckland with Hays
Our Auckland recruiters are ready to help you find a job that's the best fit for your skills, experience level, and salary expectations. More than that, we want to help you find a job that aligns with your professional aspirations and gives you the room you need to flourish in your chosen career.
We help all job seekers, from university graduates to senior industry experts, find positions that feel like they were made specifically with them in mind. Because our database of jobs is always being added to by employers, even if there's nothing suitable today, there will more than likely be something with your name on it soon. To save you some time,
set up job alerts
to get updated when a job matching your preferences is advertised with Hays.
Ready to chat with one of our dedicated recruiters? Reach out to our employment agency in Auckland to get started.
Want to find talented staff in Auckland? Let Hays help
Speed up the process of finding excellent new staff by working with the leading recruitment agency in Auckland. We'll work closely with you at every stage, from establishing your role's unique requirements, deploying a sourcing strategy to bring top candidates to your door, conducting screening and interviews, all the way through to appointment and aftercare.
Register a job vacancy
now or get in touch with the Hays teams in Auckland using the details below to start a conversation about your recruitment needs.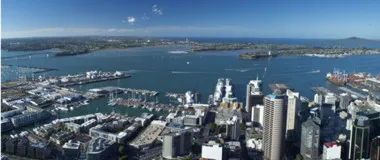 Find my nearest office
Hays has offices across North & South Island. Contact us to discuss your recruitment needs.