Hays Christchurch


Work with the top recruitment agency in Christchurch
Apply for permanent, temporary and contract Christchurch jobs with Hays
Explore jobs in Christchurch and uncover our industry knowledge in your area of expertise:
Christchurt Main region 2
Find the perfect new job in Christchurch with Hays
Contact our employment agency in Christchurch today to start a conversation with one of our dedicated recruitment consultants.
Seeking new staff in Christchurch? Hays is here to help
At Hays, we specialise in helping job seekers find new roles as well as assisting employers in finding the talented staff they need to thrive. If you operate a business in or around Christchurch, you can count on our local recruiters to assist at each stage of the recruitment process. We'll work closely with you to define the role's needs, deploy a strategy to source candidates, conduct screening and interviews, and manage appointment and aftercare.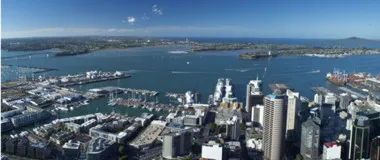 Find my nearest office
Hays has offices across North & South Island. Contact us to discuss your recruitment needs.