Hays Dunedin


Find a job with the leading recruitment agency in Dunedin
Whatever your job search needs are, Hays is ready to help you make the ideal career move!
Locate the best permanent, temporary and contract Dunedin jobs with Hays
Explore jobs in Dunedin and uncover our industry knowledge in your area of expertise:
Dunedin Jobs Main Region 2
Let us help you find the perfect new job in Dunedin
Discuss your ideal career move by reaching out to Hays in Dunedin today.
Need to hire workers in Dunedin? Let us help
The team at Hays Dunedin regularly works with local businesses and hiring managers who want to find the best staff. When you partner with Hays, you'll benefit from expert recruitment consultancy throughout every stage of the hiring process. We'll help you outline the job's requirements, deploy a candidate sourcing strategy, conduct screening and interviews, and handle appointments and aftercare.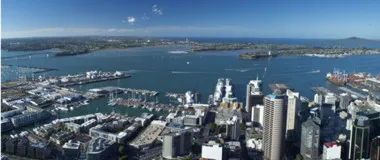 Find my nearest office
Hays has offices across North & South Island. Contact us to discuss your recruitment needs.