Tauranga | Office Landing page
Hays Tauranga


Leading Tauranga recruitment agency
Let Hays, your local recruitment agency in Tauranga, help you find your next career move. Our recruitment specialists help skilled professionals find jobs across a wide range of industries, from accountancy & finance to construction and office support.
Get in touch with our local team today to get expert help with your job search. If you're a hiring manager or business that's looking for talented staff, the team at Hays is eager to help you find the right local talent to join your team.

Start exploring our range of advertised jobs today and begin your career move!
Contact Hays to find permanent, temporary and contract jobs in Tauranga
If you're after a new job in Tauranga, the local recruitment experts at Hays have everything you need. Our list of regularly registered roles means you won't have any trouble finding jobs suited to you across all major industries in Tauranga and surrounding areas like Rotorua and Matamata.

Discuss your work preferences with us by contacting our team today. If you'd like, you can start browsing our advertised jobs and apply directly with your resume. Or you can send us your CV for when a suitable job arises.

For extra help with your job search, head over to our Career Advice hub. There you can find helpful articles on topics like CV writing, interview tips, career development, upskilling, and more.

Explore jobs in Tauranga and uncover our industry knowledge in your area of expertise:
Find the right job in Tauranga with Hays
Our recruiting experts are poised to help you find a new job that aligns with your skills and experience. We're passionate about finding you a role that matches your work preferences, meets your salary expectations, and ultimately gives you the chance to move your career in the direction you want.
Whether you're entering a new chosen industry or are a seasoned professional, we can help you find a position that you'll find equal parts rewarding and fulfilling. Our list of regularly registered jobs means that, even if there's nothing advertised suitable to you today, we encourage you to set up job alerts so you'll be one of the first to know when a job matching your profile gets advertised with Hays.
If you're ready to get started with one of our recruitment consultants, contact our employment agency in Tauranga today.
Recruiting in Tauranga? Let Hays help you find talented staff
As a hiring manager or business in Tauranga, you can count on Hays to help you find talented staff to join your organisation. We'll handle the recruitment process for you so you can spend more time focusing on your business. We'll consult with you at all the important stages, from establishing your job's unique requirements, deploying a strategy to source top talent, screening and interviews, right through to appointment and aftercare.
Register your vacancy today or contact our job agency in Tauranga to have a chat about your recruitment needs.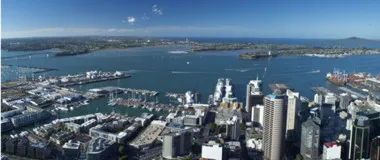 Find my nearest office
Hays has offices across North & South Island. Contact us to discuss your recruitment needs.